Many are looking for export business ideas in India. Some must have thought of establishing an agriculture seed export business. For an export business option, go for the agriculture seeds exporting business.
India's seed sector is estimated to be worth Rs. Eighteen thousand crores, according to previous studies. There are many hybrid agriculture seed production areas in India. Andhra Pradesh, Maharashtra, and Telangana are the most prominent ones. Tamil Nadu, Karnataka, and Gujarat are some other examples.
Starting a seed export business is ideal for an import and export business. It brings the Indian seed industry into the global trade picture. India has a large export business concept. It is because of rich climatic conditions. Years of experience in agriculture and seed production.
Agriculture's top 5 B2B portals :
A farmer can make more money from seed production than from crop production. It is due to seeds getting shipped to global markets. There they have a far longer shelf life than actual crops.
Agriculture seeds are a convenient agricultural commodity. It is easy to export and import from one country to another. India exports soybean, fennel, tomato, wheat, and cumin seeds to some countries. It can be simple to handle business in the market if one is in the agriculture seeds export business.
Some of the B2B platforms that can help with this by connecting businesses with clients are:
ALIBABA- It is well-known by every household member. It has the most cutting-edge technology. It has high-quality agricultural machinery and equipment. It is one of the largest B2B platforms for agriculture. It has a large inventory. Its price and quality meet the needs of agribusiness. Alibaba is a well-known name in China's e-commerce business. It manages perishable farm items and non-perishable mechanical products.
GLOBAL TRADE PLAZA- Global Trade Plaza is the worldwide B2B platform. It even provides agriculture-related products and services. This marketplace is fantastic for several reasons. It includes many potential farm buyers and sellers. It provides a wide range of free features to its clients. It helps to make their experience more comfortable and easy. Global Trade Plaza is a well-known B2B platform having some agriculture equipment. These types of equipment help to run units all over the world on time. People know it for providing goods at low prices. Thus, it is the best B2B platform for agriculture for all these reasons.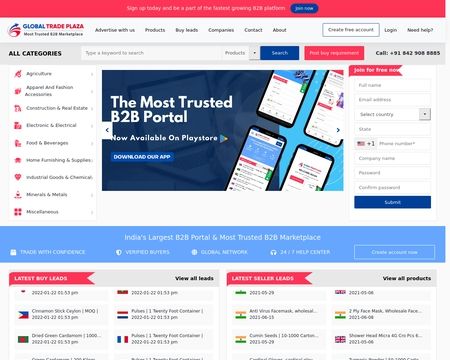 GLOBAL SOURCES- Global Sources is one of the world's largest B2B platforms. It helps in agriculture seeds exports. It caters to the sector of agriculture well. It is a major e-commerce player in the agriculture industry. It serves both large and small businesses (Small Medium Enterprises). It can function without any flaws. Likewise, it is a suggested platform regardless of which area of the world it has to serve. It can help global trade via Mainland China. Besides that, Global Sources is well-known globally. It is because of its low costs. It even hosts several recognized suppliers and manufacturers.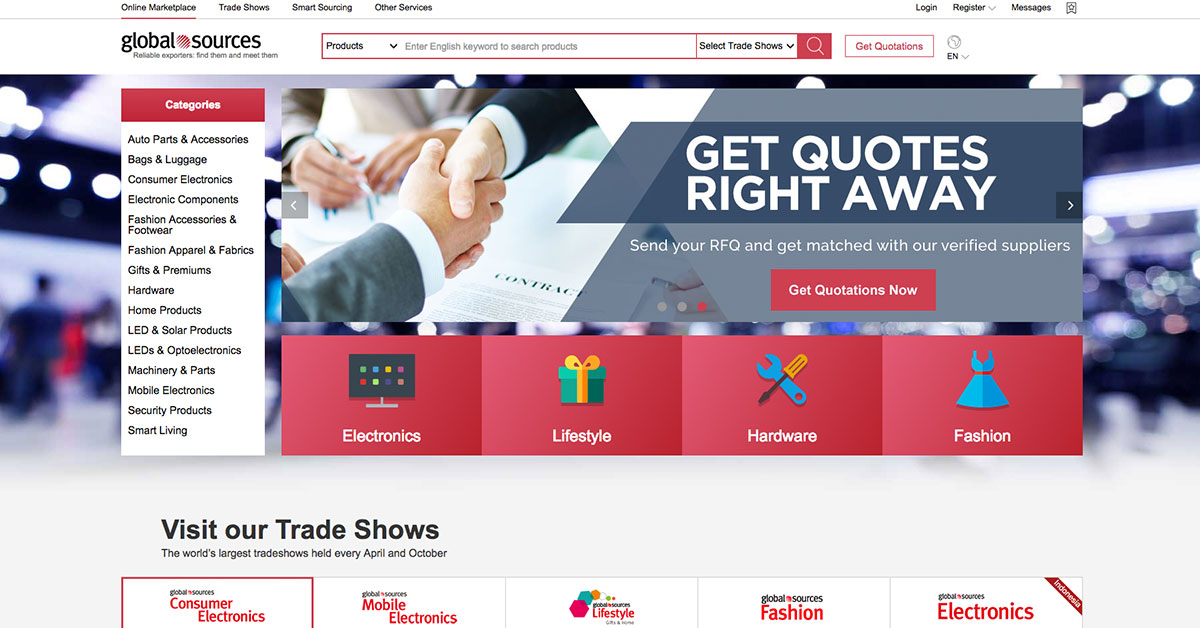 MADE IN CHINA- Made in China is one of the greatest B2B platforms. Companies know it for agriculture seeds exports. It has been able to link with Chinese suppliers or producers. All its buyers get success and efficiency. They've progressed over time. They have included agriculture-based products and services. It covers all aspects of providing good services. It includes safe payments, appropriate pricing, a wide range of items, and many other needs. It is still in its early stages of development and usage of agricultural equipment. Still, it has performed well in this area.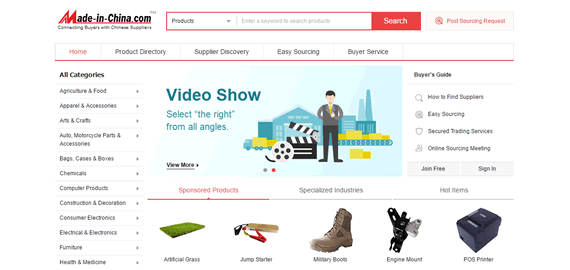 IndiaMART- It is expanding in every way possible. It deserves to be one of the greatest B2B platforms. Their agriculture category has grown. It provides everything and attracts worldwide consumers. It has everything organised. When it comes to agriculture, there isn't a single item or equipment they won't have. They would have products and items available from every producer.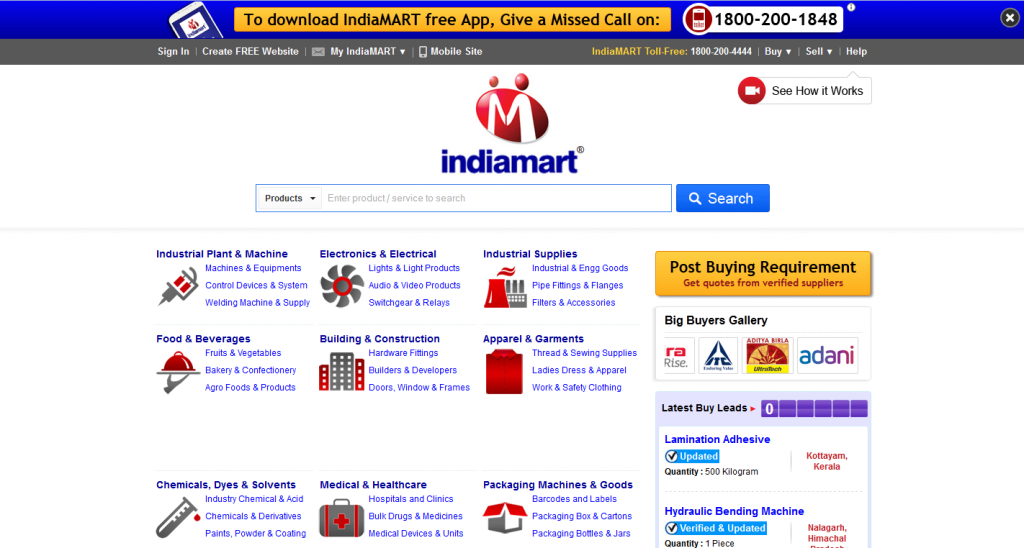 Conclusion:
Agriculture seed production requires less capital. It is more profitable than traditional commercial crops. Do research before launching your agriculture seeds export business unit. It will help you understand the many policies, marketplaces, and paper requirements.
B2B platforms have seized this opportunity. They are providing high-quality services at competitive prices. It includes consistent delivery schedules, as well as the requisite standard credit terms. They handle India's agriculture input concerns right now. Furthermore, B2B portals provide a diverse range of options for buying and selling.